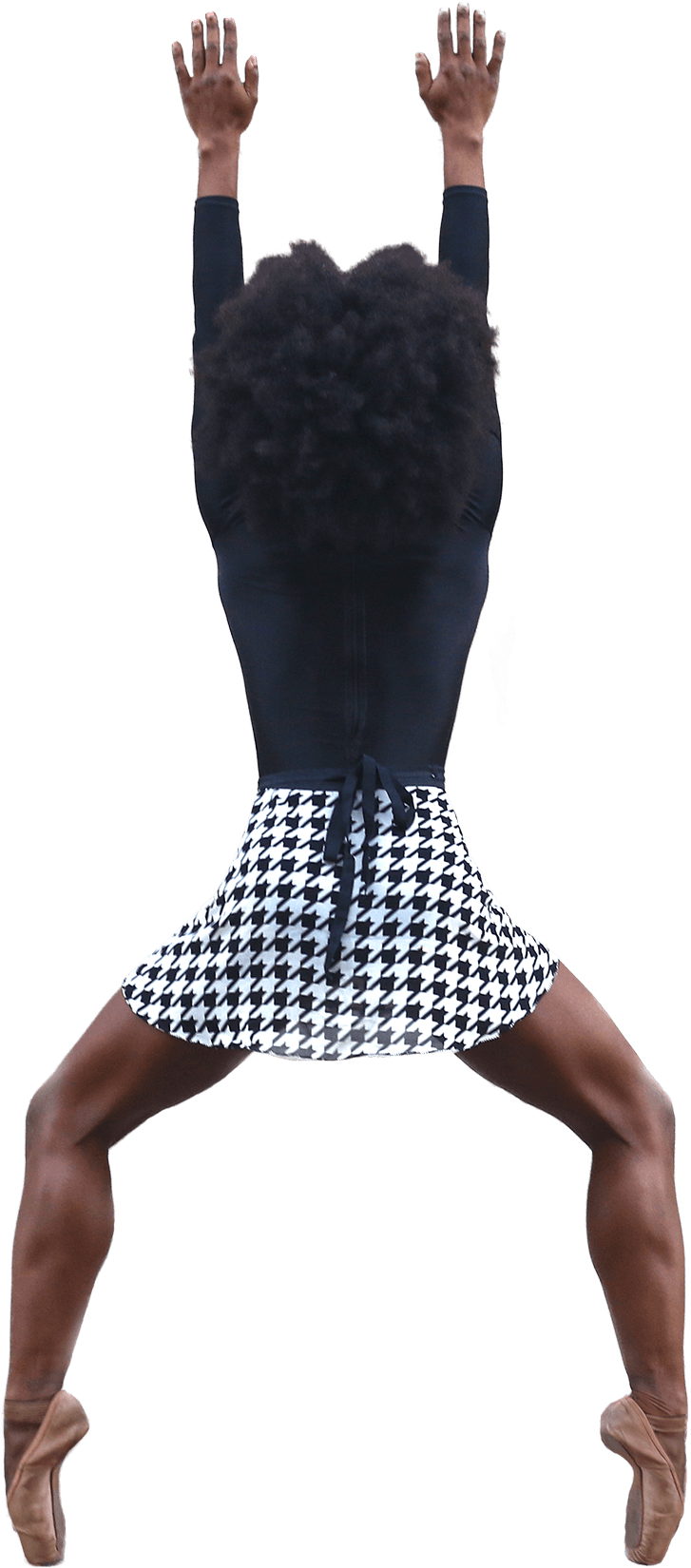 ❤️❤️❤️
Love, Love, Love
my Basilisk ballet skirt!
The fit is perfect,
and the design is divine!
Highly recommended ⭐️⭐️⭐️⭐️⭐️
I have several ballet skirts from Ballet Mafia and I love them – the fabrics are awesome and range from the quirky Rebel, to the beautifully colourful Fragments range to the elegant Magnolia to name but a few. The skirts make you feel special in the studio and always receive compliments from other dancers. The cut and style of the skirts is perfect with great twirl factor in a pirouette and really inspire you to 'keep dancing'. Thank you Ballet Mafia.
The skirt is really soft and smooth, it flows wonderfully and especially the cut of the long tail flatters my hips and thighs. I felt very beautiful last night.
☺️?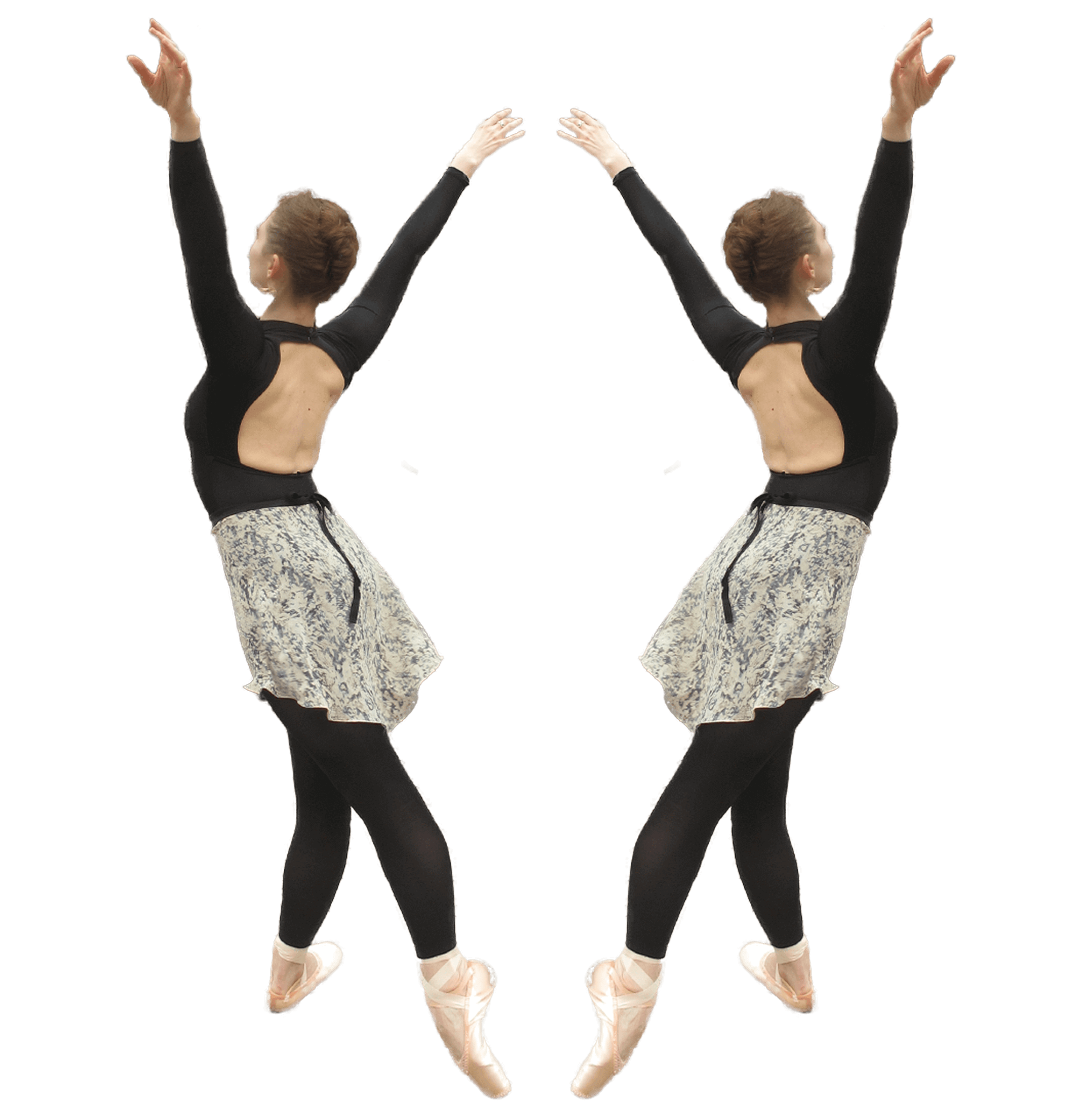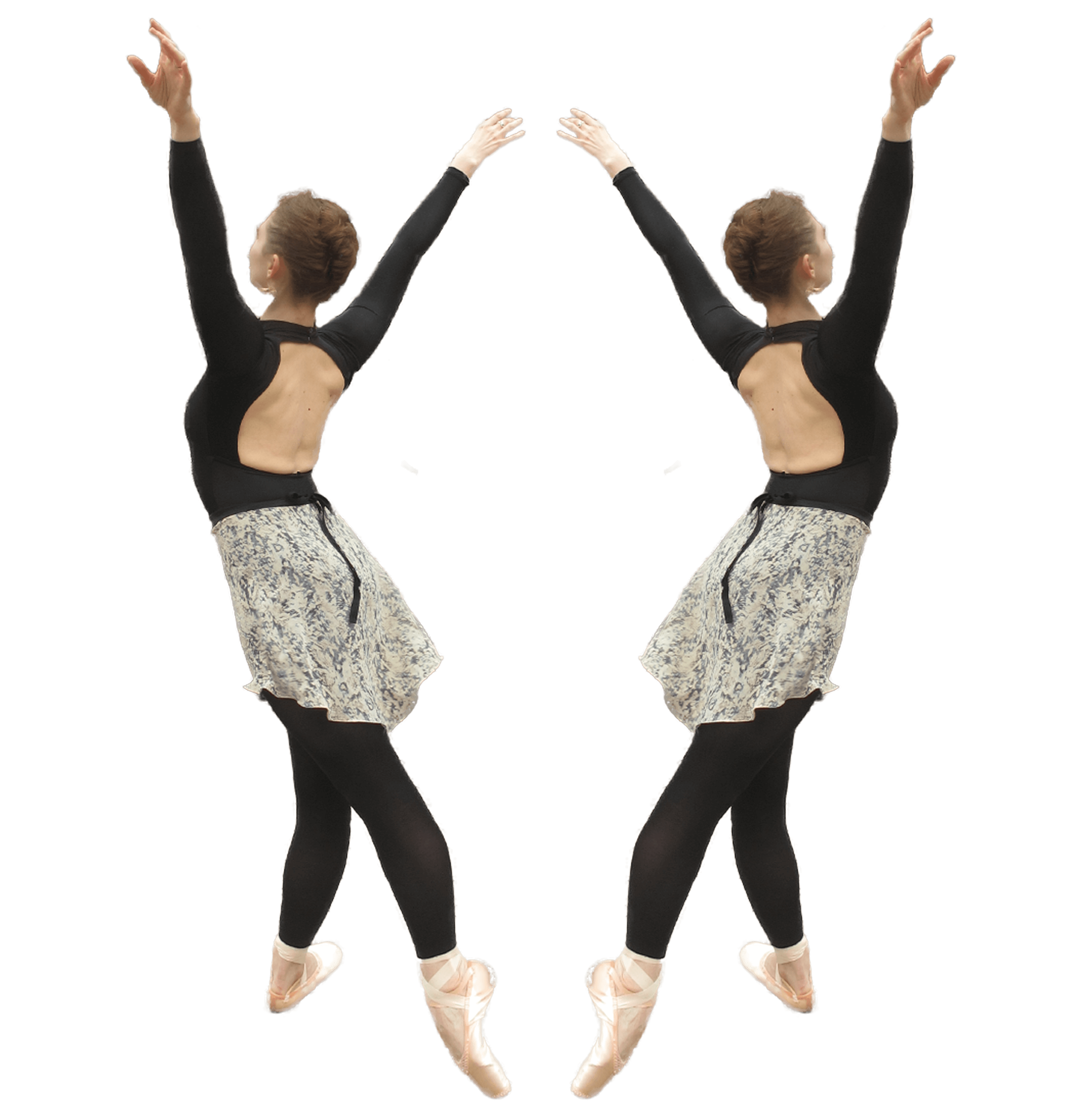 When you take as many ballet classes as I do it's essential to have a well stocked ballet wardrobe! I adore ballet skirts & I have built up quite a collection of beautiful skirts. It wasn't until fairly recently that I purchased my first Ballet Mafia London skirt. I was curious to see how the longer, tail cut design would look on me as being quite short I have mainly worn a shorter length. Well I was delighted to have found an elegant, longer skirt to wear to pointe class. The shape is highly flattering & the tail cut flows behind in travelling steps. Fragments, my first skirt, receives so many compliments whenever I wear it. I've teamed it up with a black leotard as well as a shocking pink…there are many colours which will match up with this vibrant skirt. I enjoy dressing up for a demanding pointe class as it gives me confidence, lifts my mood & I feel motivated to dance better if I am wearing something beautiful! I am looking forward to getting lots of wear out of my new Peace skirt & experimenting with matching dance wear.
I love Ballet Mafia skirts as they stand out from the many other brands on the market. These quirky patterns are carefully chosen, providing endless different ways to wear them. You can tone them down with a cleverly selected leotard or make them stand out even more. I often wear my Ballet Mafia skirts even outside the dance studio usually over leggings, styling them with scarves, bags, sunglasses and other accessories. Wearing these bold and beautiful skirts became part of my style and I'm always on the lookout to see what's next…
I have about 20 Ballet Mafia skirts so far and also a number of items from the 'Merde' collection.
Why? Ballet Mafia sells only the best quality with excellent customer service, and let's not forget that they support a good cause.
So why not….?
Ballet Mafia's skirts are literally the best I've ever worn – the quality is just so apparent. I feel I could (and probably will) wear them out of the studio too. They are bold, funky and very very chic – love them!
As soon as I saw the Alexander McQueen style ballet skirts (Rebel), I instantly fell in love with it. The design, the quirkiness and the cut are just stunning! They are just amazing and perfect for anyone who wants to stand out from the crowd. Rebel makes every ballet class that much better and those pirouettes that much nicer. I dare anyone to dance in this skirt without a smile on their face! It's an impossibility! My number one skirt!
I LOVE these skirts. The cut is flattering and in the past I have really struggled to find a skirt that doesn't make my hips look huge. The patterns are so much fun, I want them all ?????? xxxxxx
I found Ballet Mafia on Instagram and was immediately so excited to get a pair of the warm up trousers as they will brighten any day. Although it was lockdown and the logistics of creating and sending out pieces was more difficult than usual, BML could not have been more responsive and helpful. Within just a week a gorgeous pair of pyrite warm ups had been made and shipped to me. I adore them and as soon as I wore them to my first Zoom ballet class all my classmates were gathering round their respective laptops to admire them. They are comfortable, warm, allow for endless movement and mine are the most lovely shade of almost pink tinged gold. A lovely experience all round!
Top: Myriam Tsehai wearing Cornucopia in the short cut.
Photographed by Giulio Palma
Bottom: Cynara Woolner wearing Basilisk in the long tail cut.
Photographed by Jessica Tuzin